Werner Tybee FG IM
$89.00
With blades made of reinforced nylon, this blade is not only a great style for starters, but can withstand all kinds of punishment, whether it's pushing off from rocks or striking something unseen below the surface.
Normally priced at $135, this paddle is unused old stock, available at a special price from the Tubby Hook Paddle Company.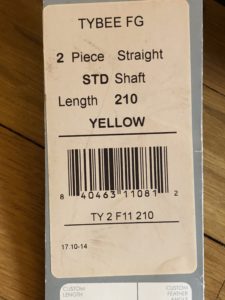 Description
This is an unused, closeout-priced Werner Tybee 2-piece paddle.
Only logged in customers who have purchased this product may leave a review.