We – Kayak Dov and Tubby Hook Paddle Company – had a great start to our first pool program yesterday. We have two more sessions scheduled, for February 24 and March 3.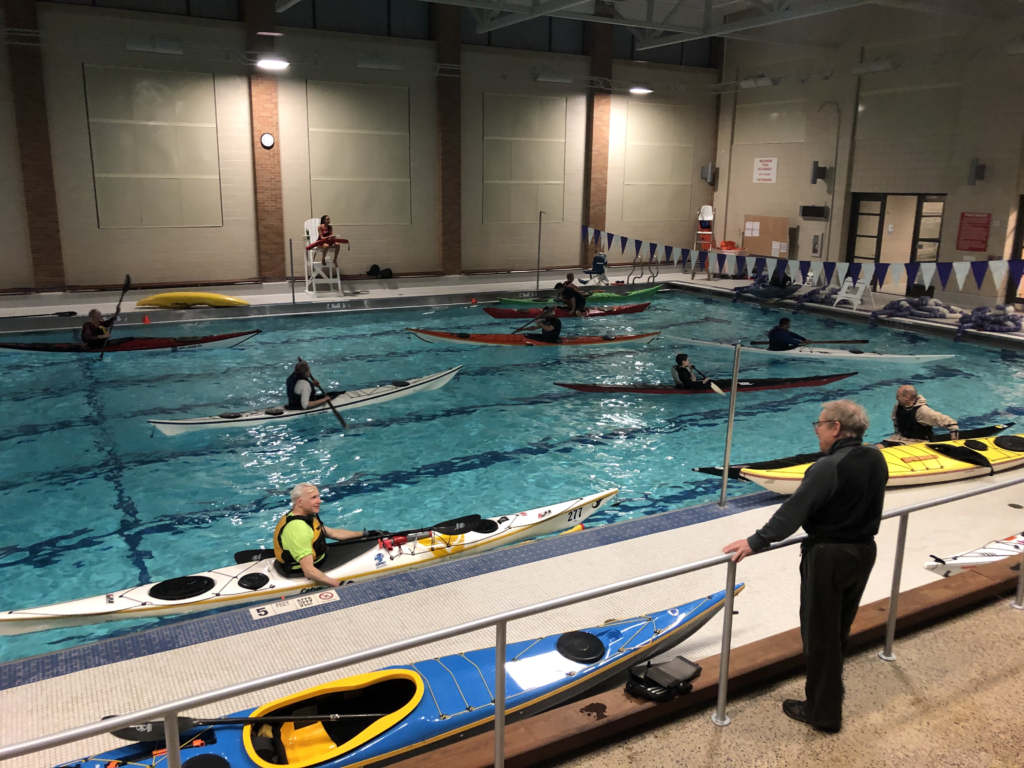 We had great turnout, with nearly a dozen paddlers either showing up with their own boats or renting boats from us, a few taking classes, while others practiced on their own.

We had familiar faces and new, and both experienced paddlers and starters. Everyone shares stories and top tips. It's a social setting as much as an instructional environment.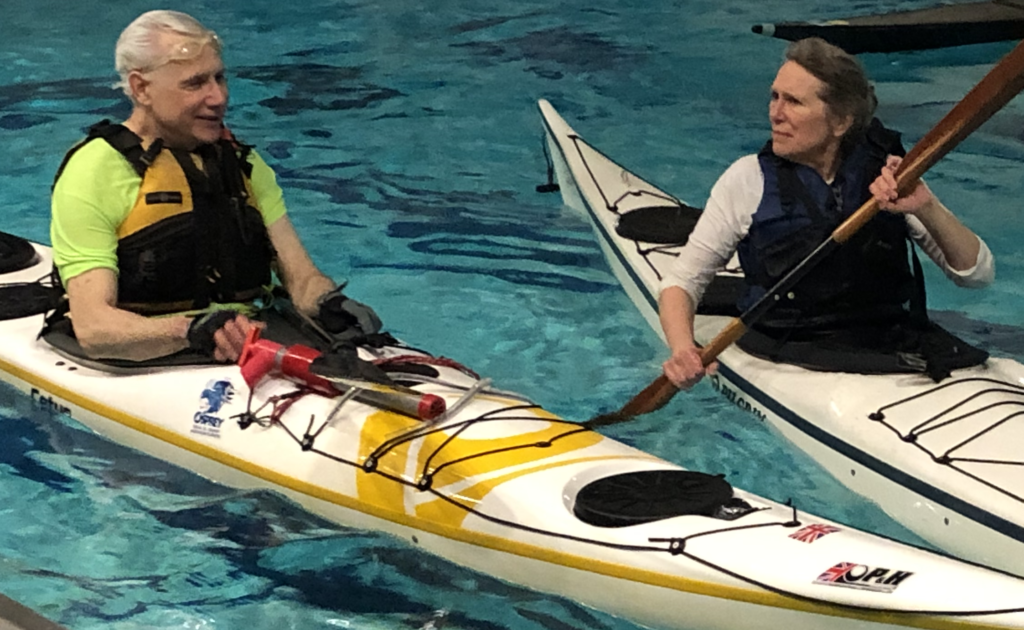 To learn more about the program, drop a note to info@tubbyhook.com.