I was out with two long-time students at Democrat Point. Mid-September, after Labor Day. We'd been worried about possible thunderstorms, but that threat dissipated days before. It was a nice, partly cloudy, windy early fall day.
Long-time students are the exception rather than the rule. I've been instructing for a little over six years now, and in most of that time I might work with someone once or twice, and that's it. The rare students I've had where I see them year after year, progressing, perhaps taking a year off for various reasons and then returning, well: it's a welcome dynamic, to see someone else grow their passion and ability in the sport.
We were out here for fun, but also a paddling skills assessment. This meant we needed the right combination of wind, waves, and current. Democrat Point generally isn't shy about that.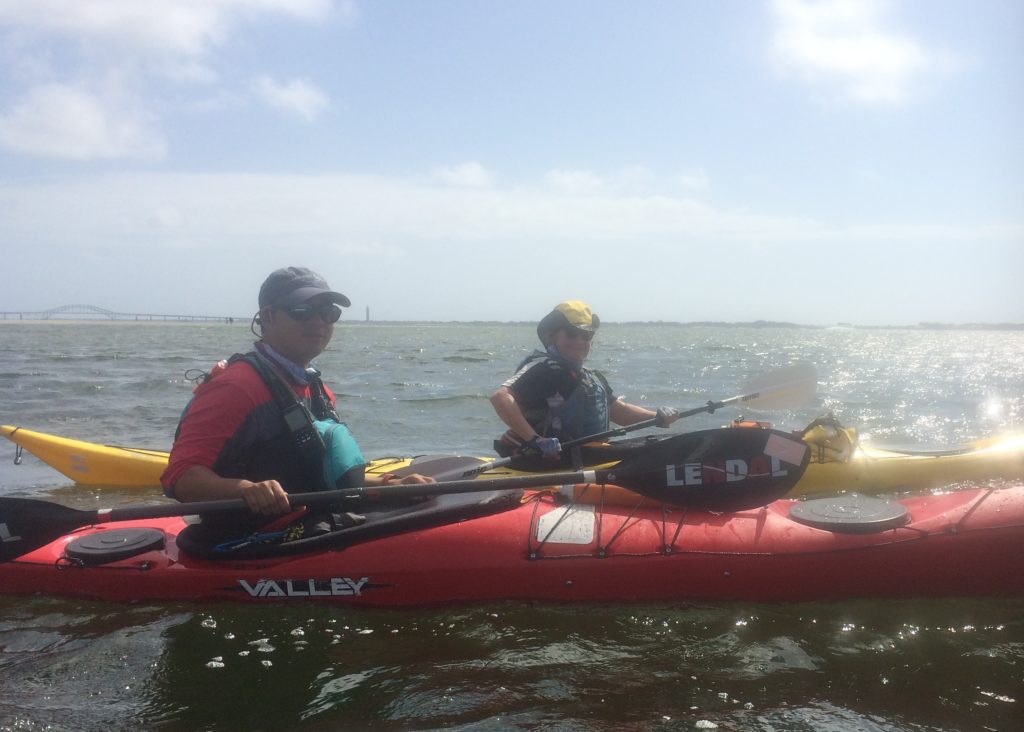 We set out from Oak Beach, paddling here and there to show off various strokes. With the current in our favor, we quickly made our way down to my favorite feature, a recirculating eddy that serves as a bit of a rough-water chairlift.
We played and maneuvered on the eddy line for a bit.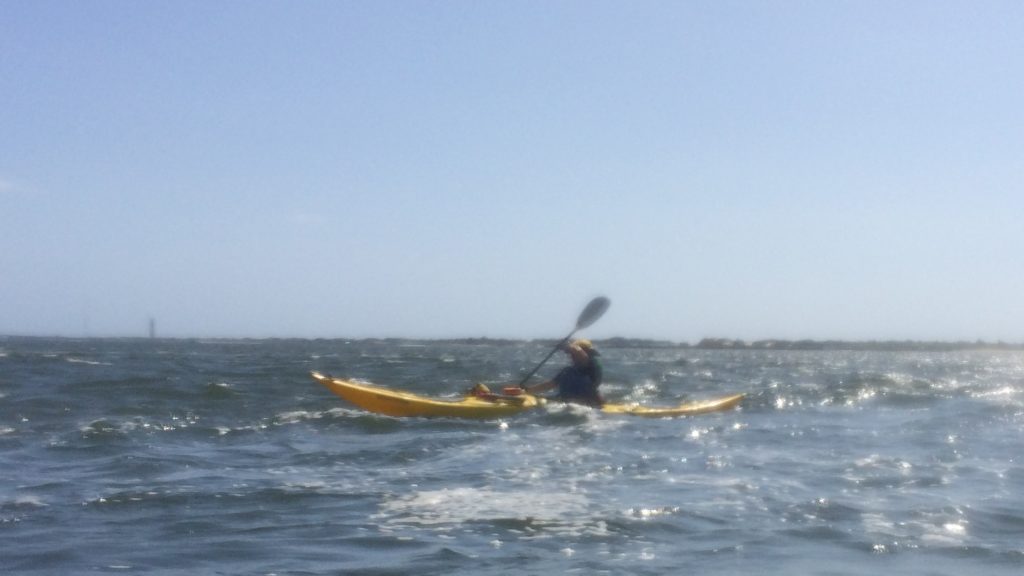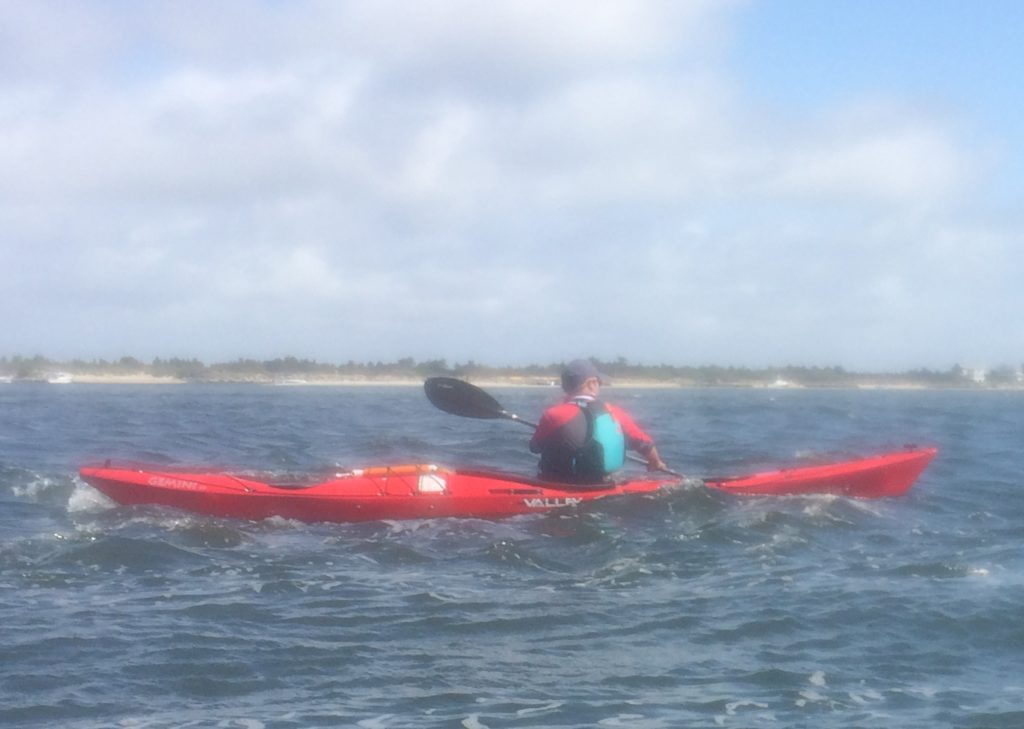 While boat traffic was relatively light, we were next to a channel for recreational and fishing boats. Guess who else likes to park their boats on moving, shoaling water? A bit of awareness was in order.
Of course, it wouldn't be an assessment without self-rescues! There was a lot of rescuing that day – less for cause, and more for show.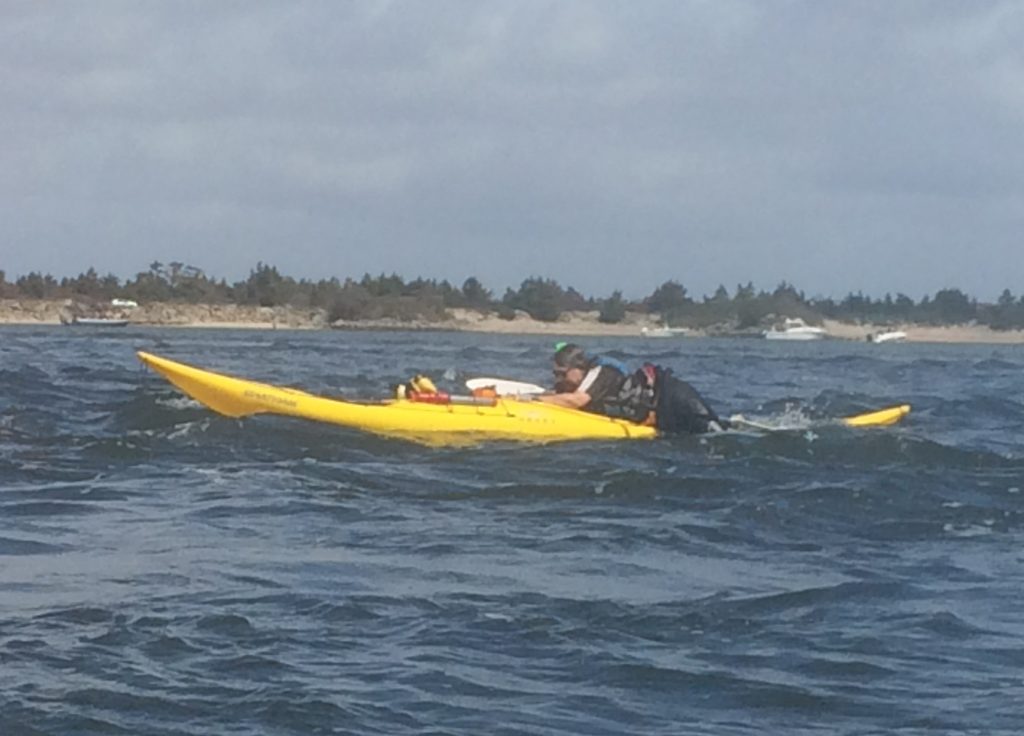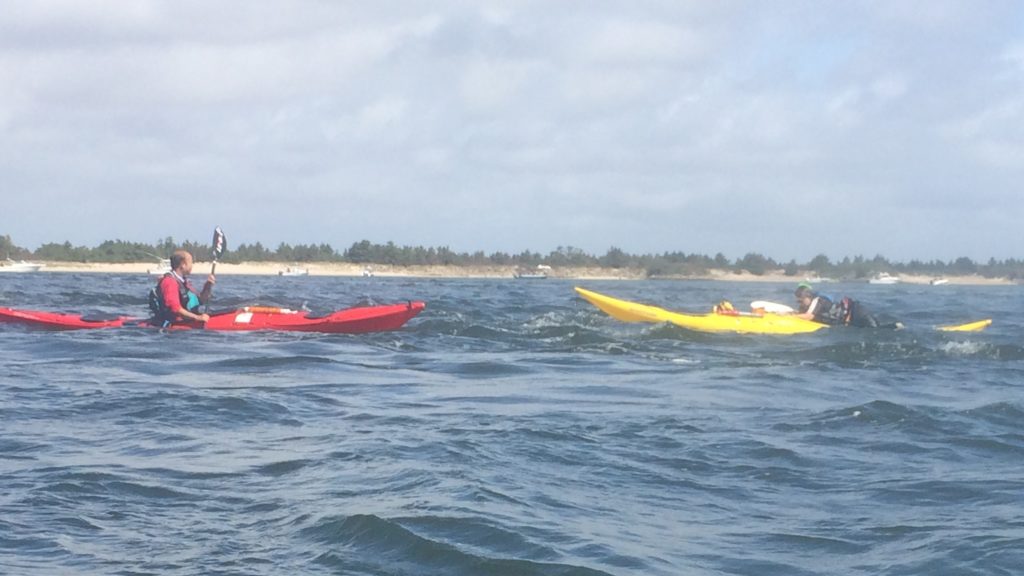 After our play, we went out to the point itself, crossing the main boating channel to land at the beach on the far side. After lunch, we took a stroll to the point to assess the water. It was a bit tall and dumpy for surfing, and a bit confused owing to the wind.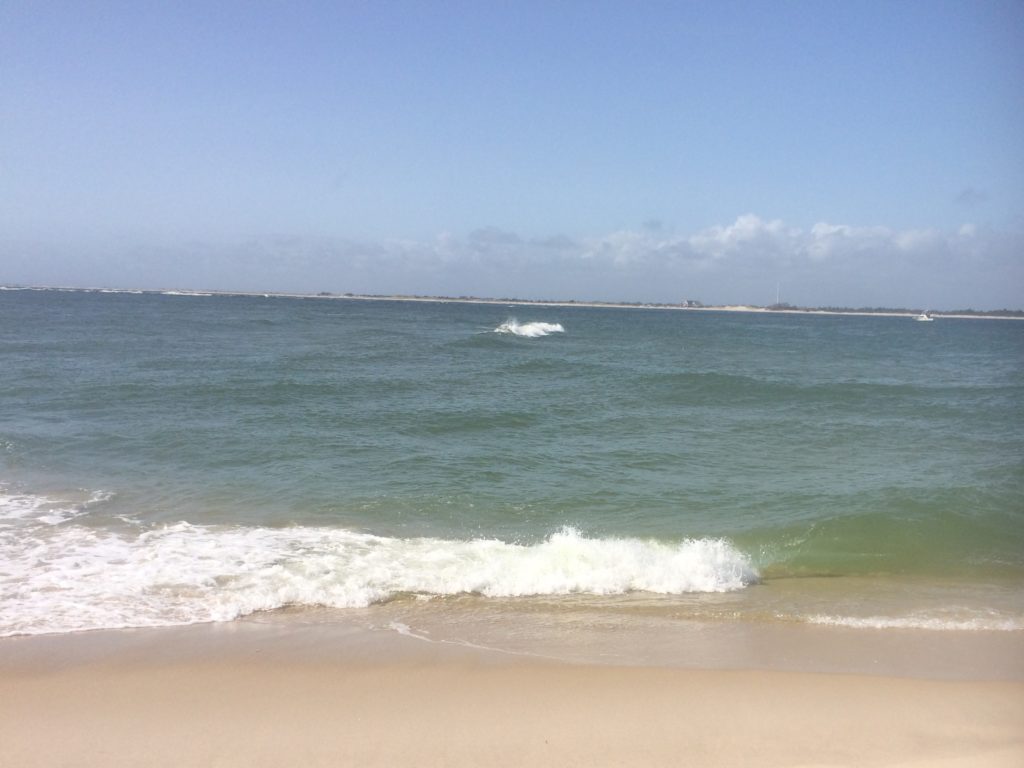 Navigation was part of the assessment – knowing where you are, as well as how to get there.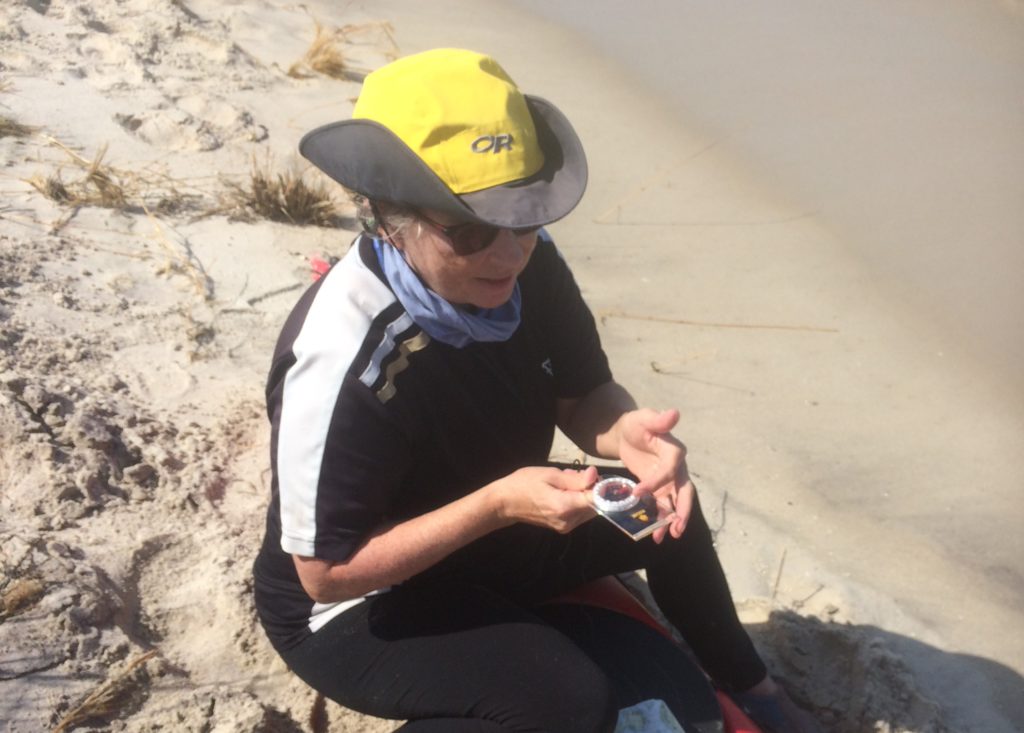 On the way back, we tried a few presentation rescues – i.e. the casualty stays in their boat while the rescuer presents a boat or paddle for them to right themselves. It's a rare sight in most of my teach, so it was nice to see it pulled off successfully several times.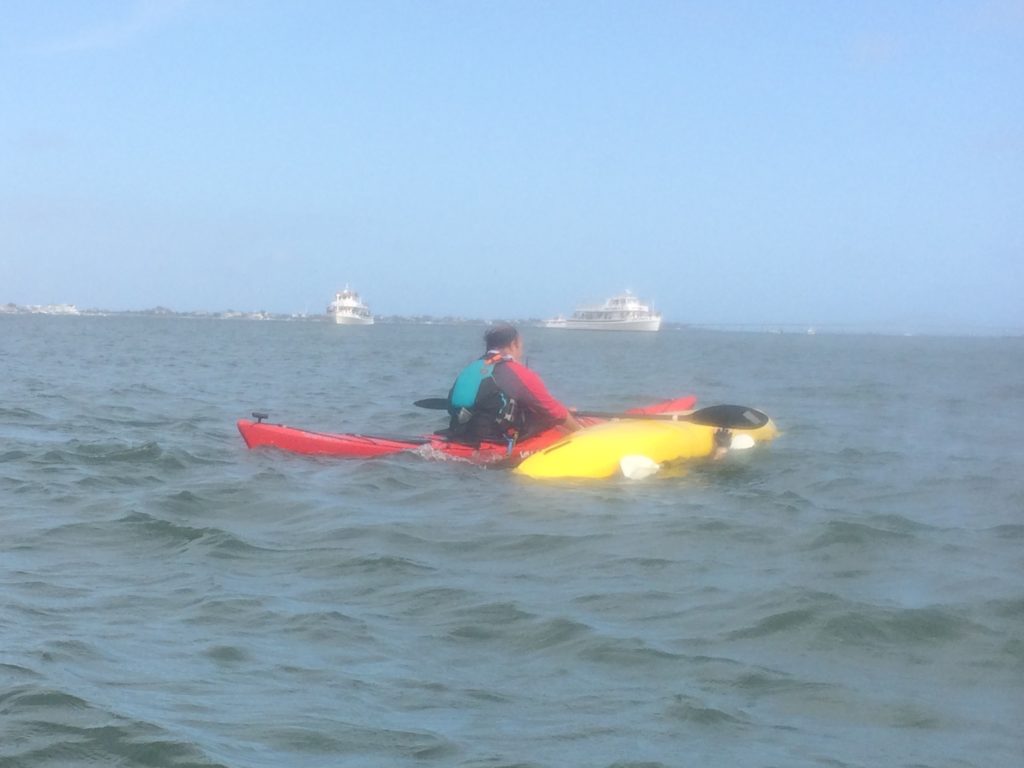 I'm happy to say both participants displayed their abilities to the level of the tasks. For many people, kayaking, including sea kayaking, is simply touring in benign conditions, with the occasionally inconvenient weather or on-water incident. Being able to navigate, paddle, tow, rescue, and lead in a dynamic environment is a real step up in achievement.