Dov and I are happy to say that our first winter pool program in 2020 went well. We are now at a new location, in a gym off the Sawmill Parkway near Dobbs Ferry.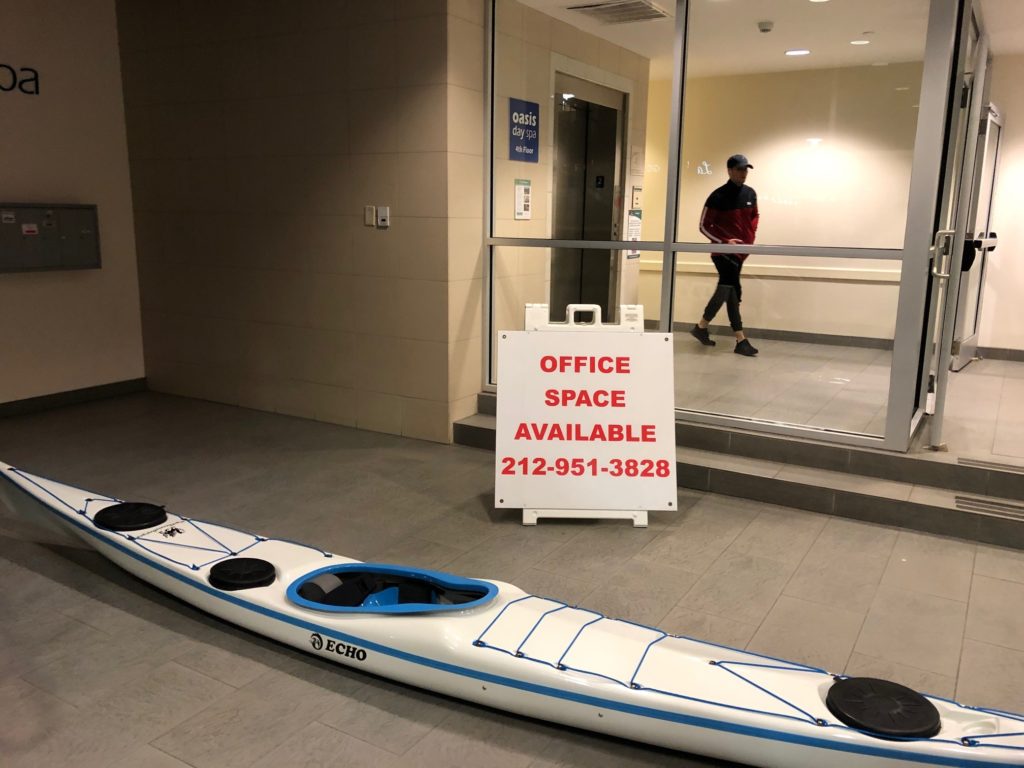 Unlike the old location, the stairs are indoors and less treacherous. There's also room to make turns easier. Additionally, some of our clients have said it's the warmest pool they've used in the winter.
As we were loading in, we walked past several other gym patrons, most of whom took in stride the fact that 17 foot long sea kayaks were being walked past weight machines and treadmills.
The staff are very friendly, and the changing and showering facilities are quite nice. Come join us by registering ahead of time using the Scheduler. Space is limited to sign up soon. Driving directions and additional instructions will be sent out to those who sign up.
If you want a lesson, click on "Pool Lessons". If you just want to self-practices, use "Pool Access". In either case you can also rent a boat and gear by checking the "Pool Rentals" box after choosing your session type.
Happy New Year! Keep on Paddling and don't let Old Man Winter stop you.