We've had great success at the winter pool program run by Tubby Hook and Kayak Dov, despite of a change of venue to a nearby New York Sports Club.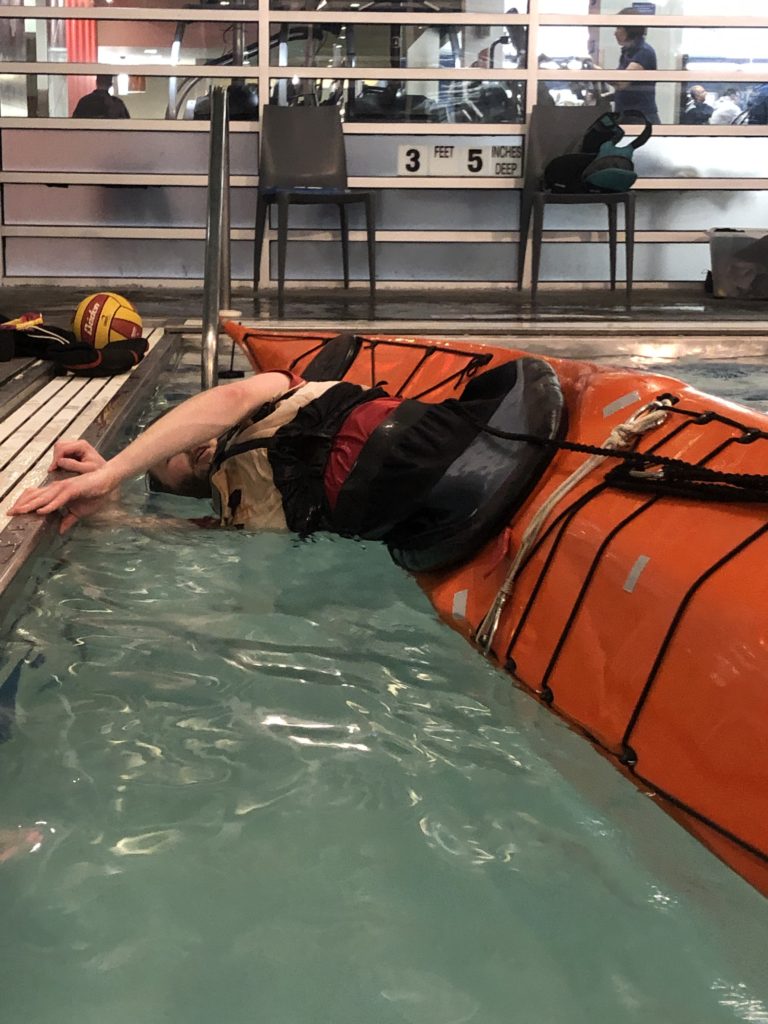 Several students have come out to practice their rolls, whether starting out and perfecting hip-snap, or perfecting hand-rolls and other more advanced kinds of rolls.
We've even had a wayward polo player come through! At least whitewater boats fit in the elevator!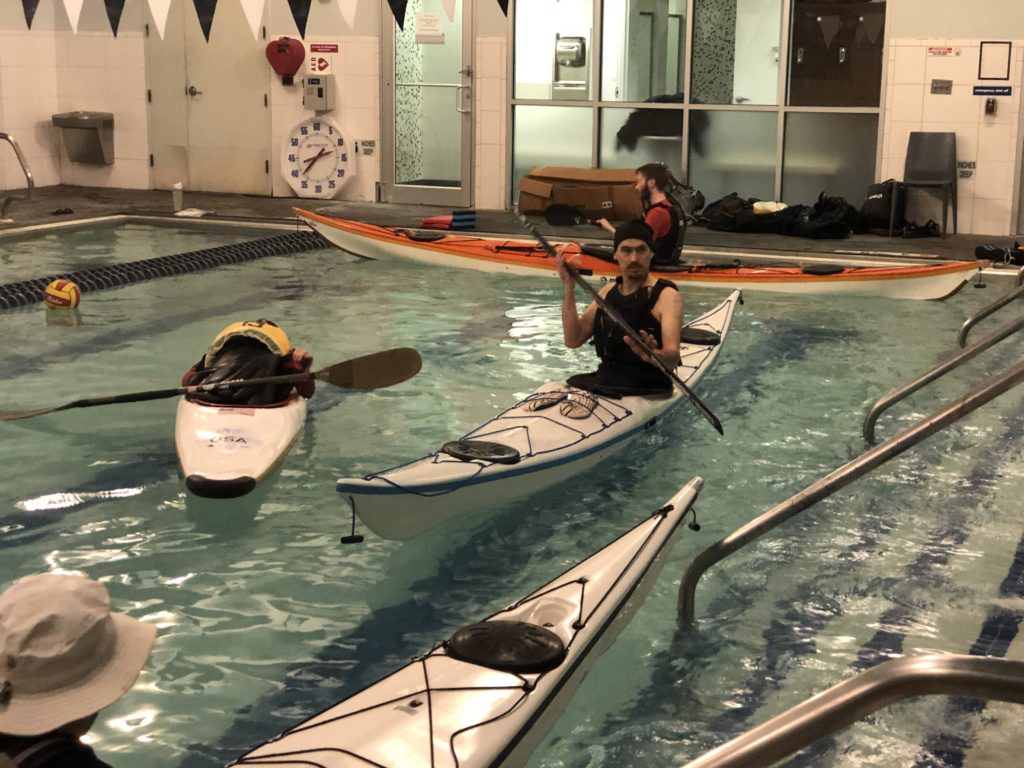 We have one more weekend left this year, two sessions available the afternoon of Sunday February 16. Sign up for a class or practice on your own; bring your own boat or rent from us.